405 Colorado is a new Austin icon – in a prime location with modern amenities that include a Skylounge on the 14th Floor. This amazing space is a mix of functional workspaces with an inviting warm atmosphere. In the middle of it all is our hybrid green wall. 
The design intent was to include a stunning biophilic element that separates the bar and dining area from the elevator landing and meeting points. Originally, the design called for a full, live plant wall but through design iterations along the way, this unique hybrid wall, consisting of preserved mosses and live plants, was created to reduce the on-going maintenance costs.
From the design team's input, Green Oasis's team designed this wall with features like an automatic irrigation system and preserved moss which was used on about 60% of the wall as this requires no maintenance. The POD Living Wall modules are interconnected with irrigation and drainage which runs out of sight behind the moss. The ongoing maintenance costs of this live plant wall were cut in about half. 
One of the design features of this wall that the design team appreciated was that plants can easily be removed and seasonal plant material can be added for added interest throughout the year.  For more information on the POD Living Wall System click here
Situated 14 floors above Austin with terraces featuring great views of the Austin skyline and Texas hill country, this is a fitting home to this fantastic wall.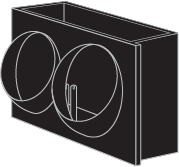 Green Oasis POD System
Our unique, modular Living Wall system made it possible to house living plants in the unique patterns you see on both sides of the wall.
Learn More About PODS Here.
Preserved Moss – Flat + Reindeer
This Wall will stay green all year around largely because it's covered in preserved moss. It requires no watering, sunlight, or maintenance of any kind. 

Living Plants
Inside the POD system are live plants that are kept lush and green via the self irrigating system.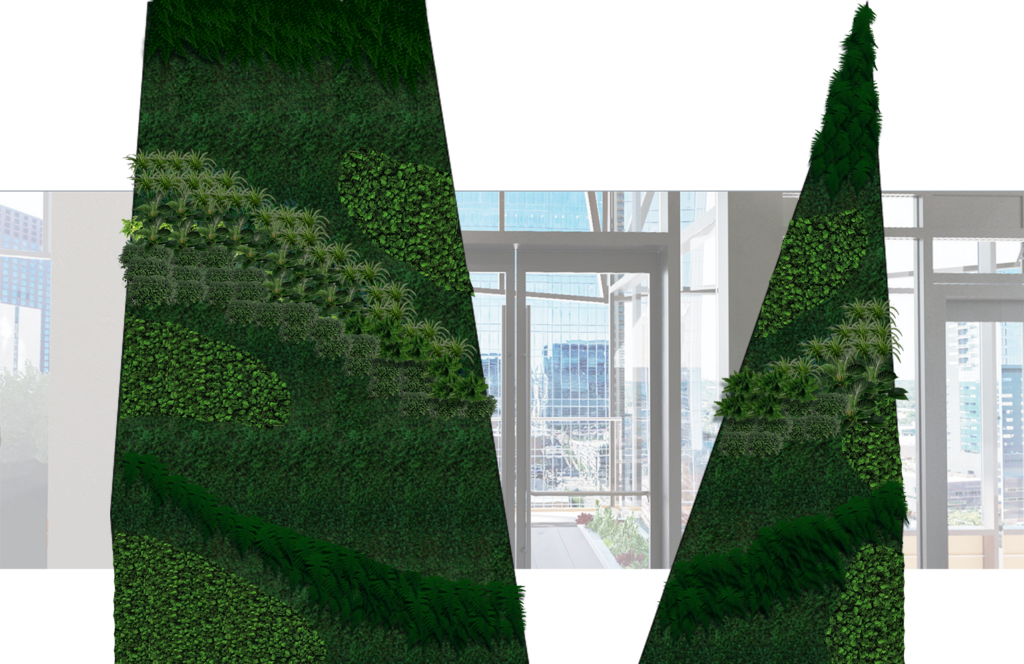 Digital Renderings
This project relied on at-scale digital renderings to ensure project success and quality. We take pride in offering this service to our clients for highly customized projects like 405.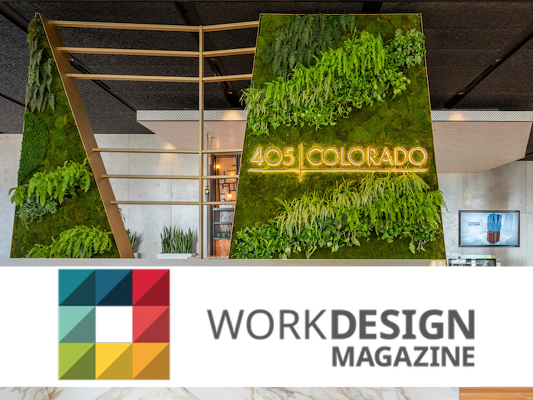 Duda|Paine's design of 405 Colorado in Austin, TX is flexible enough to accommodate any type of workspace a
tenant would want to create.